The Team
Our Team of Ski and Snowboard instructors of the Ski School Ortisei - Val Gardena.
Our qualified and experienced snowboard and ski instructors will support and advice you during your ski vacation in Val Gardena.
More than 30 ski instructors with children's specialisation guarantee the best lessons for our little guests. Our ski instructors speak 11 different languages.
Leo Zambon
President
IT - DE - EN

Ski
Mark Vinatzer
Technical director
IT - DE - EN

Ski
Aaron Pitscheider
IT - DE - EN

Ski
Aron Runggaldier
IT - DE - EN

Ski
Alessia Sommavilla
IT - DE - EN

Ski
Alexander Broll
IT - DE - EN

Ski
Alexander Thaler
IT - DE - EN

Ski
Alex Grossrubatscher
IT - DE - EN

Ski
Alex Martiner
IT - DE - EN

Ski
Alex Oberbacher
IT - DE - EN

Cross-country
Alex Scapolan
IT - DE - EN

Trainer - Ski
Andreas Kasslatter
IT - DE - EN

Ski
Andreas Wieser
IT - DE - EN

Trainer - Ski
Anna Goller
IT - DE - EN

Ski
Arnold Nogler Kostner
IT - DE - EN

Ski
Beatrix Stuflesser
IT - DE - EN

Ski
Benjamin Prucker
IT - DE - EN

Trainer - Ski
Brigitte Rifesser
IT - DE - EN - NL

Ski
Bruno Ciechi
IT - DE

Ski
Christian Broll
IT - DE

Ski
Christian Fill
IT - DE - EN

Snowboard
Cristina Kelder
IT - DE - EN

Ski
Daniel Grossrubatscher
IT - DE - EN - RU

Ski
Dario Pasquali
IT - DE

Ski
Davide Moriello
IT - DE - EN

Ski
Diego Capadozzi
IT - DE - EN

Ski
Edi Salcher
IT - DE - EN

Ski
Elena Gei
IT - DE - EN

Ski
Elisa Bernardi
IT - DE - EN - ES

Ski
Emanuela Montini
IT - DE - EN

Ski
Emma Santoni
IT - DE - EN

Ski
Enisio Colledani
IT - DE - EN

Ski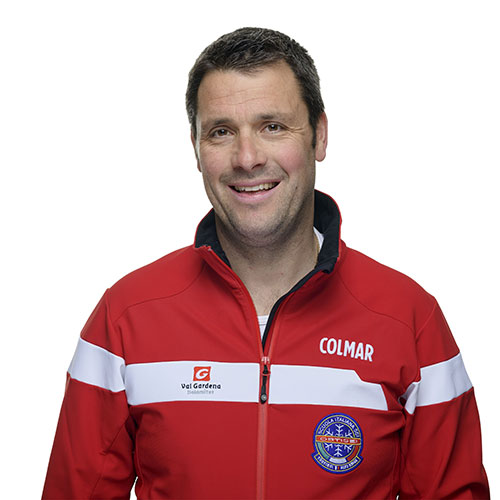 Fabian Kostner
IT - DE

Ski
Filipp Prinoth
IT - DE - EN

Ski
Filip Stuffer
IT - DE - EN

Ski
Franco Obletter
IT - DE

Ski
Gabriele Matuella
IT - EN

Ski
Gabriel Insam
IT - DE - EN

Ski
Georg Klotz
IT - DE

Ski
Georg Sommavilla
IT - DE

Instructor - Trainer - Ski
Georg Vinatzer
IT - DE - EN

Ski
Gernot Mussner
IT - DE - EN

Ski
Gianfranco Pescosta
IT - DE - EN - FR

Ski
Gioele Bortolotti
IT - DE - EN

Snowboard
Giuana Prugger
IT - DE - EN - RU

Ski
Giulia Demetz
IT - DE - EN

Ski
Giulia Giacobone
IT - EN

Snowboard
Gloria Sommavilla
IT - DE - EN

Ski
Gottfried Wanker
IT - DE

Ski
Gotthard Stuffer
IT - DE

Ski
Gregor Demetz
IT - DE - EN

Ski
Günther Nogler
IT - DE - EN - ES

Ski
Hannes Oberhofer
IT - DE - EN

Ski
Hansi Alton
IT - DE

Ski
Hansi Rabanser
IT - DE

Ski
Helmuth Crepaz
IT - DE

Ski
Hermann Hofer
IT - DE

Cross-country
Ilaria Holzknecht
IT - DE - EN

Ski
Ines Stuflesser
IT - DE - EN

Ski
Ivan Capadozzi
IT - DE - EN

Ski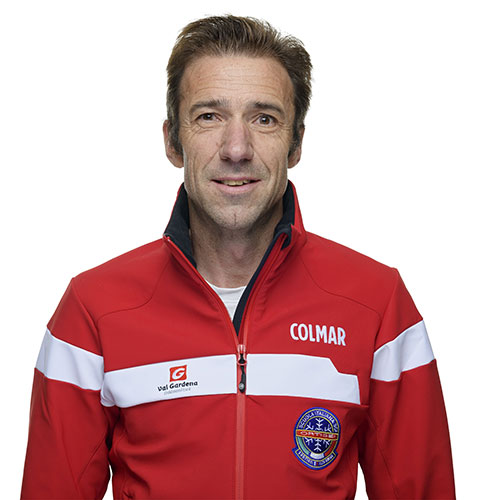 Ivo Piazza
IT - DE

Ski
Karin Moroder
IT - DE - EN

Cross-country
Karlheinz Dejori
IT - DE - EN

Trainer - Ski
Karlheinz Goller
IT - DE

Trainer - Ski
Kathrin Insam
IT - DE - EN - ES

Ski
Klaus Demetz
IT - DE - EN

Ski
Konstantin Capaldo
IT - DE - EN

Ski
Laura Mora
IT - DE - EN - FR

Ski
Laura Stuflesser
IT - DE - EN

Ski
Leonardo Cagol
IT - DE - EN

Ski
Lisa Mahlknecht
IT - DE - EN

Ski
Lorenzo Braidotti
IT - DE - EN

Ski
Lucia Dalmasso
IT - DE - EN

Ski
Lukas Comploj
IT - DE - EN

Ski
Lucas Pitscheider
IT - DE - EN

Snowboard - Ski
Lukas Senoner
IT - DE - EN

Freeride - Ski
Magdalena Stuffer
IT - DE - EN

Ski
Margit Broll
IT - DE - EN

Ski
Marie Mahlknecht
IT - DE - EN

Ski
Mario Broll
IT - DE

Ski
Martin Schmalzl
IT - DE - EN

Snowboard - Ski
Mary Stuffer
IT - DE - EN

Ski
Matteo Demetz
IT - DE - EN

Ski
Matteo Vinatzer
IT - DE - EN

Ski
Matthäus Kostner
IT - DE - EN

Freeride - Ski
Matthias Palla
IT - DE - EN

Ski
Mauro Fiore
IT - EN

Ski
Michaela Holzknecht
IT - DE - EN

Ski
Mike Vinatzer
IT - DE - EN

Ski
Miriam Kostner
IT - DE - EN

Ski
Mirko Nogler
IT - DE - EN

Ski
Moriz Martiner
IT - DE - EN

Ski
Nadia Stuffer
IT - DE - EN - RU

Ski
Nathalie Nogler Kostner
IT - DE - EN

Ski
Nicola Oppo
IT - EN

Snowboard
Noah Gschnitzer
IT - DE - EN

Ski
Oskar Delago
IT - DE - EN

Instructor - Ski
Otto Stuffer
IT - DE

Ski
Paola Diminic
IT - DE - EN

Ski
Paolo Latronico
IT - EN - FR

Ski
Patrick Demetz
IT - DE - EN

Ski
Patrick Rabanser
IT - DE - EN

Ski
Patrick Trocker
IT - DE - EN

Ski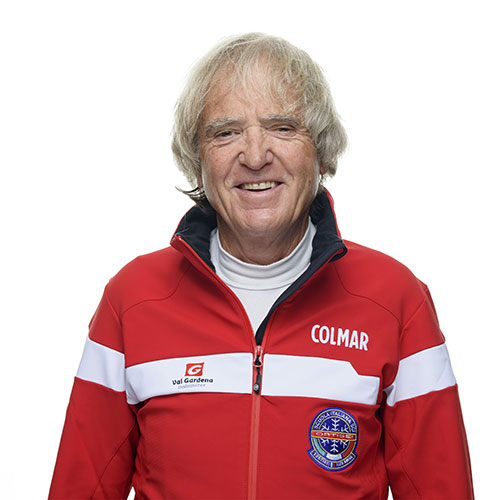 Pauli Holzknecht
IT - DE - ES

Ski
Pauli Rabanser
IT - DE - EN

Ski
Raffael Senoner
IT - DE - EN

Ski
Raimund Oberhofer
IT - DE

Ski
Reinhard Pitscheider
IT - DE - EN

Lessons for deaf-mutes - Ski
Rene Überbacher
IT - DE - EN

Ski
Rita Stuflesser
IT - DE - EN - FR - RU

Ski
Roberto Papitto
IT - DE - EN

Ski
Robin Moroder
IT - DE - EN

Ski
Roby Demetz
IT - DE - EN - ES - FR

Instructor - Trainer - Ski
Roland Piccolruaz
IT - DE

Ski
Romeo Überbacher
IT - DE - EN

Ski
Selina Geier
IT - DE - EN - ES

Ski
Simon Clara
IT - DE - EN

Snowboard
Simon Rabanser
IT - DE - EN

Ski
Simon Schenk
IT - DE - EN

Ski
Simon Stuffer
IT - DE - EN - RU

Ski
Sofia Stuflesser
IT - DE - EN

Ski
Stefano Marletta
IT - DE - EN

Ski
Stefan Kostner
IT - DE - EN

Trainer - Ski
Stefan Stuflesser
IT - DE - EN

Trainer - Ski
Thaddäus Moroder
IT - DE - EN - FR

Freeride - Ski
Thomas Mussner
IT - DE - EN

Ski
Thomas Vinatzer
IT - DE

Ski
Viktor Senoner
IT - DE

Trainer - Ski
Virginia Dondi
IT - DE - EN

Snowboard
Walter Thaler
IT - DE - EN - RU

Ski
Walti Senoner
IT - DE - EN

Ski
Werner Rifesser
IT - DE - EN

Ski
Wilfried Nogler Kostner
IT - DE

Ski
Wilhelm Rifesser
IT - DE

Ski
Willi Rabanser
IT - DE

Ski
Youcef Kasmi
IT - DE - EN

Ski